In November 2021, Hermitage Primary School was awarded the Wellbeing Award for Schools.
The Awarding Body commented on how the school places wellbeing at the heart of the school ethos.
There is also a strong emphasis on children being recognised as individuals, with individual skills and talents to be developed. Emotional wellbeing and mental health at the school is overseen and implemented in an extremely considered and effective way, with very high outcomes for all stakeholders.
Each month, Action for Happiness issues a new calendar with mindfulness and wellbeing ideas linked to the focus for each month. This is a great way of getting your whole family involved in wellbeing strategies and ideas.
See all the calendars here.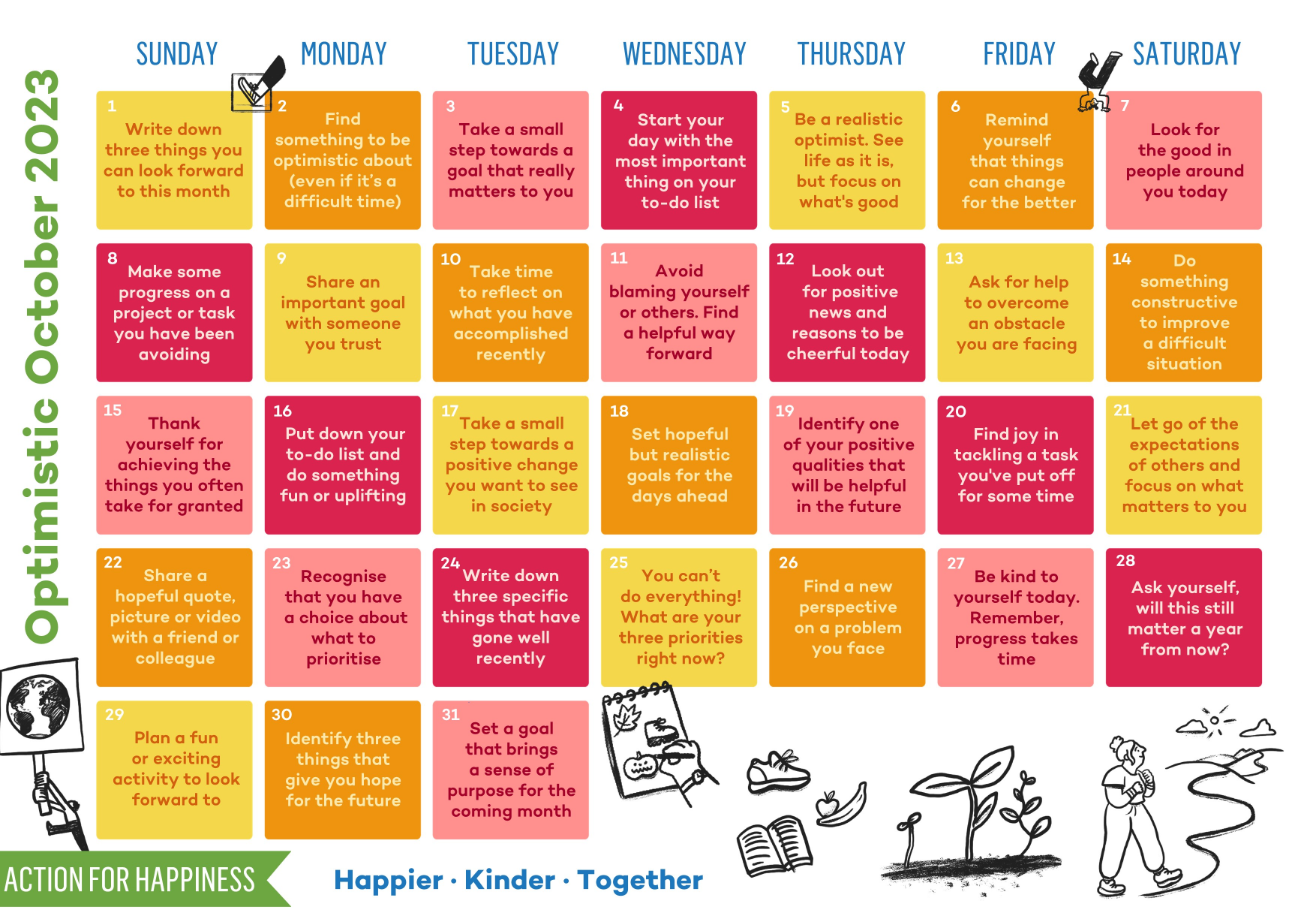 ---