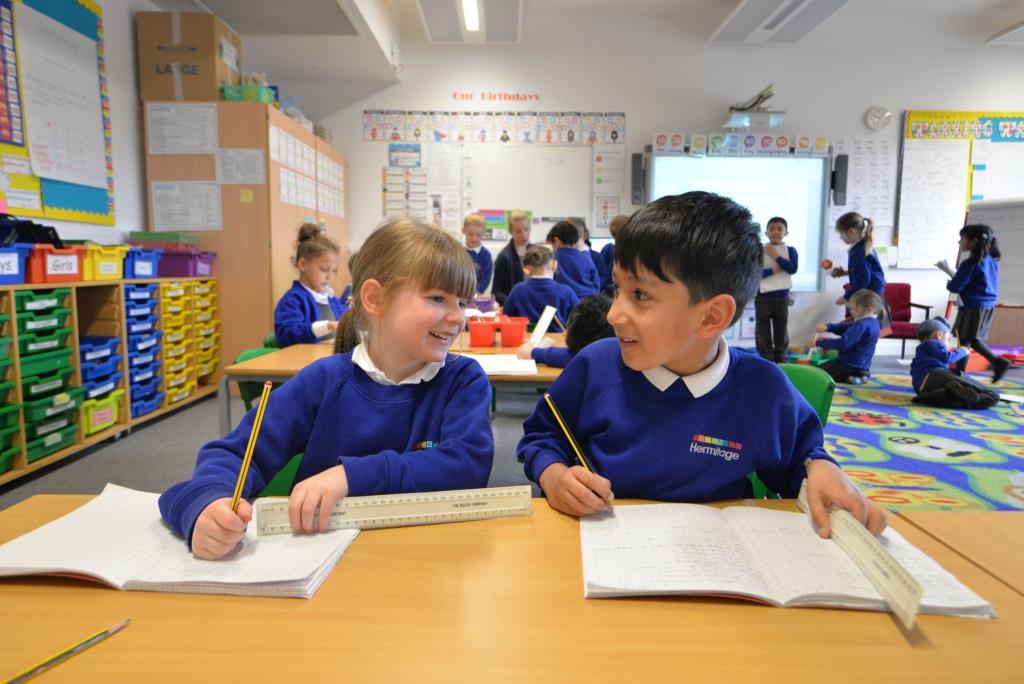 School uniform plays a key role in promoting pride, self-confidence and a feeling of belonging within a student body.
These factors contribute to students' well-being, removing the additional pressures of deciding what to wear and added stress of meeting the expectations of their peers.
At Hermitage, the only branded item of uniform needed is our school jumper, which contains the Hermitage logo. All other uniform can be purchased from other shops, but must meet the uniform criteria of white polo shirt, grey trousers/skirt and sensible school shoes that do not contain colour, embellishments or logos.
Pre-loved uniform is available to purchase at the school. Please ask at the school office for further information on this.
We recognise the cost of living crisis affects members of our school community, and we are proactive in ensuring our children have everything they need to be prepared for school. Please speak to a member of staff or the Acting Assistant Headteachers, Mrs Harling or Mrs Steven, if you require any support.