Here at Hermitage Primary School, we want our pupils to develop as well-rounded individuals. We believe that as well as learning knowledge and skills, it is important that the children develop personal traits and values that will equip them for life at school, but will also stay with them for life.
We strive to develop the very best behaviour in our pupils through developing their understanding of the world around them and their place within it. Our Caring Code underpins everything we do.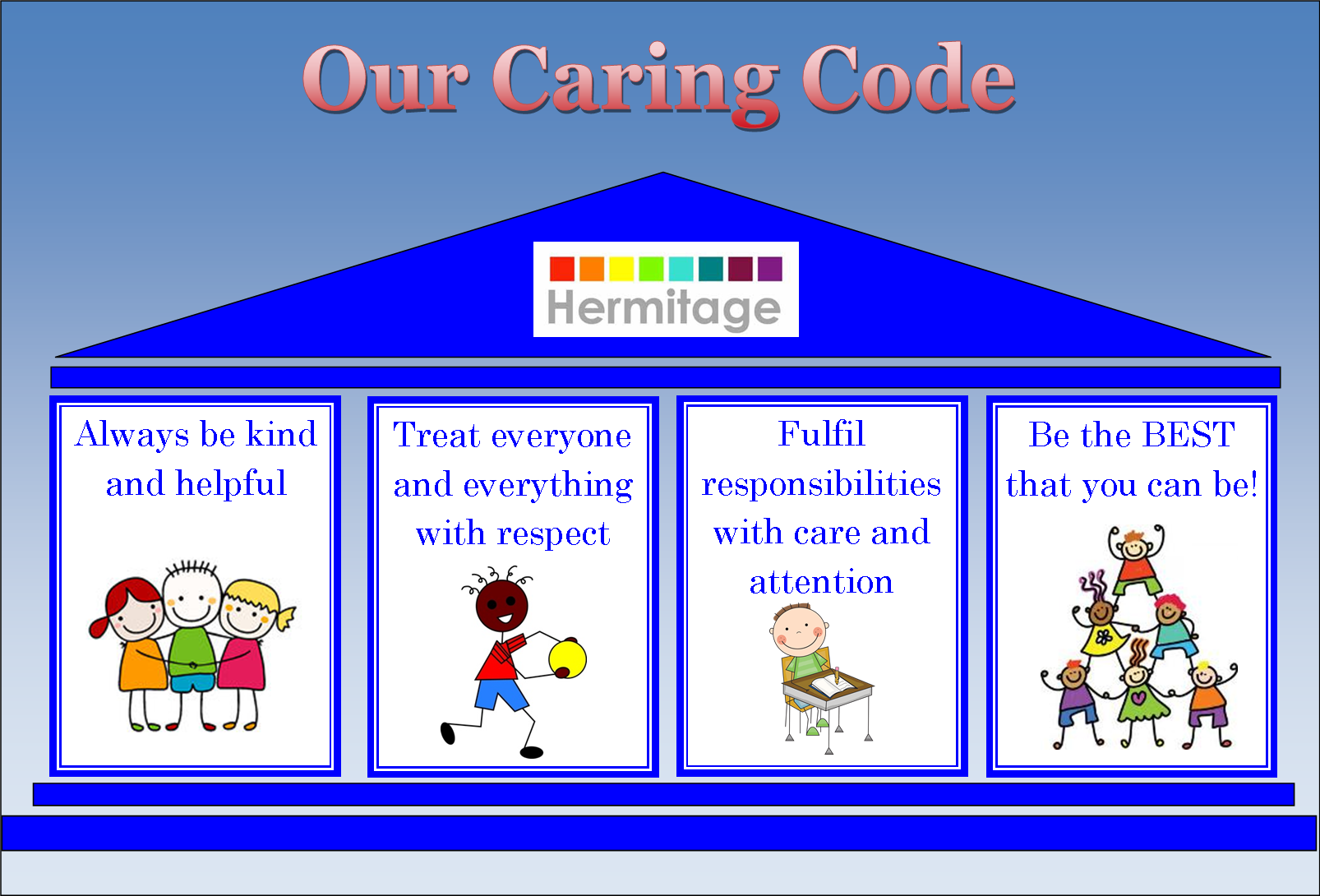 Student Leadership at Hermitage Primary School
Our Pupil Leadership Team is made up of different groups of children: Playground Leaders, Wellbeing Champions, Eco Warriors and our School Council.